$4.80

Postage now one low price throughout Australia - for any size order!




(Please allow up to two weeks for delivery.)
Authors
Featured Authors:  
Ron House    Gitie House   Chandra Ghosh Jain

Ron House is a trained physicist and a computer science lecturer, who decided to investigate the global warming theory after retirement from full-time teaching. He is a spiritual inquirer with a keen interest in philosophy, a combination which led him to discover the ethical theory which he called the Principle of Goodness. He and his wife Gitie have a special relationship with a family of Australian magpies and their butcherbird, currawong, and noisy miner friends.  

Connect with Ron on Facebook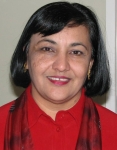 Gitie grew up in a multi-faith, multicultural family in India. Her professional background is in information systems, Gitie has been a lifelong student of physics, science, religion, spirituality, ethics, philosophy, and nature. Gitie has co-authored papers and a book on ethics and philosophy and books on the incredibly loving relationships in wild birds
Connect with Gitie on Facebook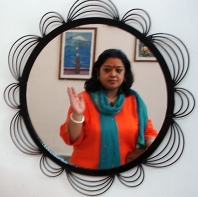 "I write for the love of writing. It's the ear of the ear, it's the mind of the mind, it's the speech of the speech, it's the breathe of the breathing, it's the eye of the eye..."   I write because I love to write. My mind is set free, on wings of passion and can fly to unknown lands and time. Searching for answers to hitherto unasked questions. Somewhere, sometime there is a hope that the writings will find an answering chord. Often thoughts come as a swirling sandstorm in a desert. Or as the first raindrops on a parched dry earth. I write to make sense of it all. To capture the beauty of the wild and the unknown terrain of my mind. I write for all those who wish to read and share my journey in an imagined land..
Connect with Chandra on Facebook